Say Buh-Bye to Picky Eaters
We are so excited to have partnered up with My Life and Kids and Prescribe-Nutrition for for a fun feature and giveaway all about the challenge we all face at one point or another. You have either been there or will someday will be there. At the point where your little one who used to eat everything suddenly only wants ice cream, cheese or candy. 
If you're feeling challenged sneaking in the nutrients your child needs, but aren't quite sure where to start, Prescribe Nutrition has got you covered with their upcoming course called Kids Rule. 
Kids Rule will not only fully support you with unbelievable recipes that your kids will love (hello cauliflower pizza crust & green smoothie pops – 100% kid approved), it will also help you navigate the complicated world of food sensitivities, picky eaters and behavior concerns.
Sometimes solving these issues can be as easy as eliminating some common problematic foods.
Did you know?
- Did you know that there is a science behind picky eating, and it's rooted in specific nutrient deficiency?
- Did you know that the upset tummies or dry itchy skin is likely affected by what's going in the mouth?
- Did you know that the more nutrients your child receives, the better he or she can synthesize thoughts and actions?
- Did you know that by prepping more healthy foods you can actually cut down time in the kitchen?
- Did you know that your kids CAN eat foods you never thought they would and LOVE them? They can. You can. They're going to show you how.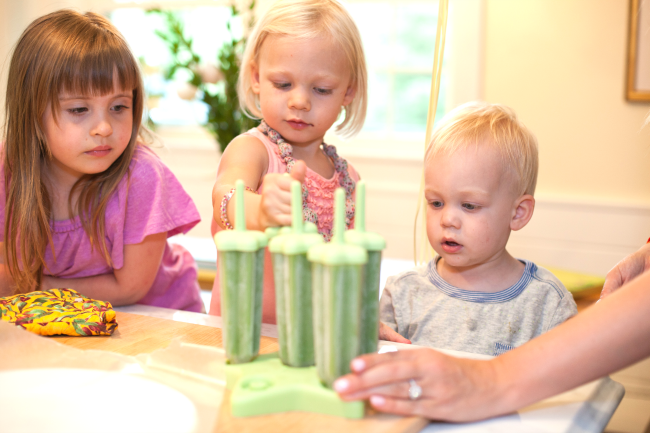 ---
1 Response
Leave a Reply